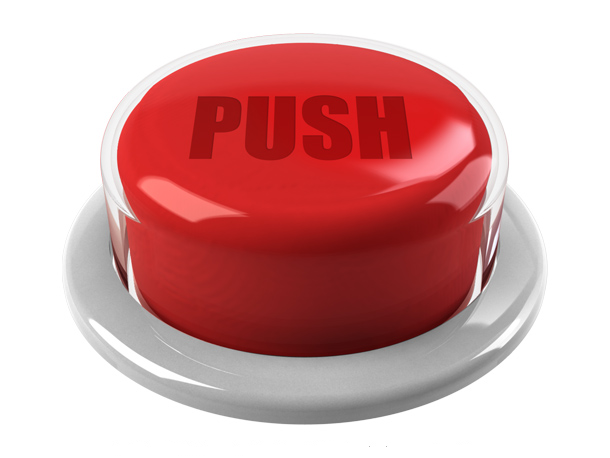 I gotta tell you guys, this week has been awesome!  Asides from locking in a really nice house for my family, I've spent a lot of time with my fiance and daughter.  We've taken trips to IKEA, remodeled parts of our home, and watched a lot of good movies.  On top of that I read a good book,  unlocked the AK-47 in Black Ops, and made it to the gym every day.
The best part of this week so far is that I've had wires, ach deposits, and checks come flooding in – with practically no work on my end.  All the while I've had a blast hanging out with my fiance and daughter.  Amazing times like these call for reflection.
For the past 1 1/2 years I have worked super hard.  Some night I worked till 2am and woke up at 6am just to repeat the schedule again.  The only breaks I took were to take care of my daughter (my fiance and parents have helped out a tremendous amount) and exercise.   I worked at this feverish rate 7 days a week.  There was no downtime.
Were personal relationships affected?   Hell yea they were.  My fiance almost left me.  My parents were up my ass.  And there were times that I felt that I just wasn't giving my daughter everything I had.  It was a pretty bad feeling to see my daughter sleeping at night and know that I could have spent more time playing with her versus working.
At any rate, I was working toward a goal that my family now appreciates.  Not only are we secured financially, my entire business life is turnkey.   From taxes to customer support, everything is taken care of by other people.  It's a strange feeling to wonder what I'm going to do with my time.  For the next several months the answer is pretty simple: focus on family and have fun.   Oh and if you're a client or need to take on a project, fear not, your account is still a top priority and my staff is working hard for you.  I run a tight ship and everything from A-Z is handled.  My team makes me look very good – thanks guys, I love you!!!
I documented the 12 step process I took to a turnkey lifestyle in hopes of creating a better life for you and your family.  I promise you that if you follow it you will not only have more free time to do the things you love in life, you'll make significantly more money with much less work:
1.  Give Up Control
In the E-Myth Revisited, Michael Gerber opened my eyes to one of the most important lessons in business: Give Up Control.   Have you ever wondered why that awesome shop in town never franchised out?  Why they remained a 1 location business yet could have absolutely killed it if they went mainstream?
The answer is that most small business owners play 3 roles: Entrepreneur, Manager, and Technician.   While every start-up with limited capital must play all 3 roles simultaneously, once things get rolling it is critical that you remove yourself from the technical and managerial roles.   Why?  Those roles bog you down.  Entrepreneurship requires creativity.  Creativity requires time.
I know of 2 really really sharp business leaders that are stuck playing the Managerial and Technical roles of their businesses.  One leader owns a well known service in the direct response space.  He actually takes all the sales calls to this date – mind boggling.  Just imagine how much time this takes up in the course of a day…and for as brilliant as this man is, if he only devoted more time to other activities his results would be scary good.  It's too easy to hire a sales rep to take things over.
2.  Pay Others To Do Time Intensive Activities
– Cleaning
– Laundry
– Yard Maintenance
– Grocery Shopping
– Dishes
– Cooking
– Maintenace
If you have a really awesome wife (or husband if you're the bread winner) that handles the above items kiss her feet.  I'm serious, bend over and kiss her feet.  Tell her you love her and that without her support you wouldn't be a rockstar in your industry.   I tell my fiance every day how much I love her and appreciate her support.  I truly do and when we get married, I refuse to sign a prenup.  A lot of people think it's crazy to go into a marriage without a prenup – I don't.  Without the support of your significant other, and without agreed upon roles, there's no way you'd have the time to take things to the next level.
– Taxes
– Bills
Hire a bookkeeper and accountant to pay all of your bills and do your taxes.  Leave it up to the pros, don't waste your time on it.
3.   Use A Receptionist To Take All Calls
Buy 2 cell phones.  One phone is for your immediate family.  If your family is not respecting your office hours and starts constantly calling you, have their number blocked.  It's harsh but they'll need to respect your business time.
Your second line is for business only.  You can dial out, however all incoming calls are handled by a secretary.  Make it impossible for the secretary to forward calls to you.  They can only forward voicemails via email.  You are the one that makes the calls.  You do not receive them.
This is probably the most important step AND BY FAR THE HARDEST for most people.  It allows you to keep scheduled meetings and block interruptions.
4.  Never Agree To A Business Meeting That Is Not Scheduled
By following step 3 you make it impossible for people to call you directly.  If someone is not on your calendar and they attempt to hold an impromptu meeting with you, deny them.  Last week one of my employees asked me twice if I had read his email.  Seriously!  I pointed out that while he is a superstar, interruptions like that are unacceptable.  I read emails 2x a day, and unless the email was something that just couldn't wait, he shouldn't be bugging me.
Unless you're making the call or are in the middle of getting something setup on a project, DO NOT ALLOW PEOPLE TO INTERRUPT YOU. Sorry for the all caps and bold – but this is a big point that you can't afford to miss.  People that interrupt you do not respect your time.
Create barriers.   Make calls, don't receive them.  Small distractions add up.
5.   Let Money Work For You, Don't Work For It – Rich Dad/Poor Dad
Once you get your feet off the ground start using your money to hire people to do all of the core work for you.  I surround myself with the best media buyers, lawyers, graphic designers, programmers, etc.  In order to effectively manage these groups, learn as much as you can about their trades.
i.e. I went out and got a paralegal certificate and a business law degree.  When working with our corporate attorneys, I'm able to save us thousands of dollars and help assist in making sound legal decisions.
6.  The 10,000 Hour Rule
In Outliers Malcolm Gladwell astutely pointed out that the most successful people in the world had effectively put in close to 10,000 hours in their field before they struck pay dirt.  Bill Gates spent his high school weekends programming computers at a local college.  When the opportunity to enter the software game came, he was ready.
I've spent the last 10 years mastering online marketing.  With television commercials dying (Tivo) and radio almost extinct (Sirius and Pandora), conventional tier-1 advertisers are allocating much higher spends in the online space.  We've put in over 10,000 hours in this space.  The time to hit pay dirt has arrived and it's requiring minimal effort!
7.   Create Strong Financial Underpinnings
Last year I hired a financial guru from the Wharton School of Business.  He had all of the trappings of success.  Long story short – he sucked.  This overpriced anachronistic CPA ended up creating a half-ass financial system for us.  The problem was that he just couldn't grasp the concept that CPA stood for Cost Per Action and that we weren't referring to Certified Public Accountant.  No matter how many times we explained the industry, this old dog couldn't catch on.
Our group hired a young CFO and reached out to our accountant and bookkeeper to assist him in getting brought up to speed. My partner worked hand in hand training the CFO on what we did.  It took awhile for him to get it, but when he did, he got took the ball and ran with it.
Now if we need a wire to go out we simply pick up the phone and our CFO makes it happen.  No more waiting on the phone for 30 minutes to talk to a rep.  It's turnkey.
8.   Hire Prototypes
I brought on a couple young guns that are full of energy and really hungry.  They're doing a great job and now have ownership in 1 of our projects.   These guys manage the majority of the work I used to  – and they're doing a superb job.
9.   Build Systems and Outsource
Create step by step processes for every task in your business.  If possible, replace humans with software – software is a lot easier to manage.
Our client's offers take less than 1 hour a month to manage.  From fulfillment to customer support, everything is outsourced.  Traffic is strictly managed.  If we spend more than 1 hour a month managing the campaigns then we're doing something wrong.
10.  Eliminate Wasteful Relationships
Take a look at who's making you the most money and stick with them.  I've cutoff a number of relationships that were taking up too much of my time.  A good example was this retarded doctor we were working with last year.  He knew nothing about the direct response space and always wanted to "pick my mind."  Every day he'd call with "just one more little thing" that ended up being a big thing.  I obliged and gave him insider information.
At the end of 2010 the good doctor arranged a half million dollar line of credit for his campaign.   This dip shit thought that his campaign investment allowed him to have his way with our staff.   He started asking for free leads, free this, free that.  WTF!
I summarily cut him off.  Why?  Other than the fact that he was a bone head, I weighed the opportunity cost of working with him.  Off a half million dollar spend our margins are minimal.  Is it really worth listening to his bullshit?  I think not.
I create a degree of separation from people that:
– Cause extra work.
– Are consistently unhappy.
– Engage in drugs or excessive drinking
– Don't take care of their health (obese etc.)  My philosophy is that if you don't take care of yourself, you certainly cannot care for others.
– Are unlucky.  Bad luck rubs off.
– Negative Nancy's.  These people always have something to bitch about.  They will kill your spirit and drag you down.
– Don't hold confidences.
– Don't add genuine value to my life.
Surround yourself with people that:
– Are successful.
– Happy.
– Passionate about their lives/careers.
– Follow the rules.  This is a big one.  Advertisers that make millions by using deceptive marketing tactics do not gain points in my book.  Any fool can throw up a fake presale page and crush it.  It takes a wise man to build a compliant offer and make it work.
– Are punctual.
– Physically fit.
– Are happy and fun to be around.
– Are trustworthy.
11.  Surround Yourself With The Best Of The Best
Discover who the top players are in your industry.  Strategically align yourself with them.  These individuals will add enormous value to your life.
12.  Stay Focused
At last, focus.  The ability to focus separates the successful from those that try to be successful.  It's easy to get distracted and veer off on another course.  Work on 1 project at a time until it's turnkey.
This year I had an opportunity to have ownership in a really big direct response campaign.  The offer was awfully enticing and it took me a week to deliberate whether it was worth it.  At the end of the day I passed the opportunity up.  I knew that if I took the project on I would lose focus on the projects I had at hand.  That's not my style.  When I take a project on, I want it to see it all the way through.   If I take on too many projects at once, there's no way I can create turnkey businesses out of them.  I'll be stuck working hours that I'd rather spend with family.
Take on no more than 1 or 2 projects at a time.  Stay focused.
This has  been my longest post by far.  I hope that you find it useful and create a turnkey lifestyle as well.  Maybe you're not ready to stop building businesses – and I urge you not to stop.  Keep going until you're ready to take some time off.  Then sit back and enjoy your new found freedom!