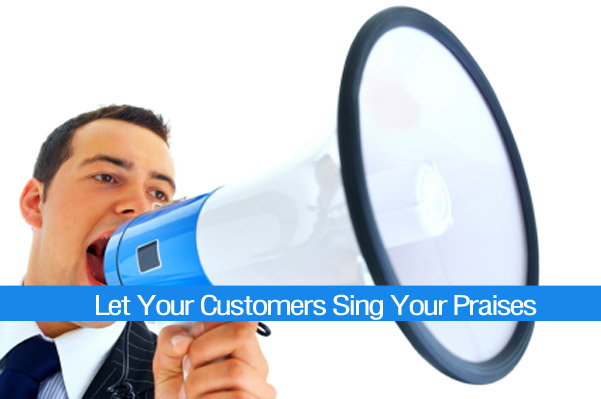 There's no question about it, consumer testimonials improve conversion rates.  Human beings are followers by nature.  The more security you provide them with people that have tried and liked your offer, the higher the chances that they'll buy.
Most legitimate campaigns launch without customer testimonials.  This is normal as it takes time to procure loyal customers that are willing to share their positive experiences with your product to the world.
The good news is that once you've started receiving customers,  it's really easy to get legitimate testimonials.  Here's how to do it:
1.  Create A Value Added Incentive For Customers To Come Forward And Provide Testimonials
Reward your loyal customers for coming forward and sharing their success stories with the world.   I've found that by offering customers a free supply of your product works best.   Why?  Simple, customers that genuinely enjoy your product are more likely to provide true and accurate testimonials when the offer in return is more of your product.
If instead you offer cash as an incentive to receive testimonials, there's a high probability that disingenous customers will step forward.  Paid customers may not accurately reflect your products efficacy, which in turn broadcasts an inaccurate portrayal of your line.  If you can only receive testimonials through cash incentives then it's in your best interest to revisit the quality of your offer. 
2.  Add Your Testimonial Program To Your Site
Place the program on your website so customers are aware of their chance to obtain free products by providing their user experience.
3.  Email the Incentive To Your Entire Customer List
Put together a nice .html email and broadcast it to your list with your offer.
4.  Have The Customer Sign a "Testimonial Affidavit."
This is the  testimonial affidavit legal provided us: CLICK HERE TO DOWNLOAD.  Make sure you consult with your counsel before using it.
Over time you will amass hundreds of positive user experiences.  Carefully document those experiences and leverage them as much as you can. 
P.S.
–  Make sure you consult with your legal counsel before using the above advice.
–  As a general rule of thumb, if you can ask the loyal customer to provide a testimonial at no reimbursement you are better off.  
–  Make sure the testimonial reflects what an average consumer should expect to see with your product.   i.e. If you sell a weight loss product with green tea in it and a customer happens to lose 100lbs., you should not use this testimonial on your site.  Average customers should not expect to lose that much weight.  Federal Guidelines do not allow for deceptive testimonials.