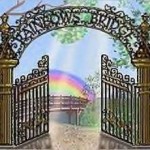 When the consumer submits her credit card information on your site, the golden gates of opportunity are thrown open.  Your customer is in buying mode and is ready to buy more, if only given the right offer.
1.  Use Complimentary Offers
 
Find offers that compliment your offer.  i.e. If a customer just purchased an eCig from you, send them to a page that sells a teeth whitener.   Consumers often buy eCigs to stop smoking regular cigarettes, and cigarettes cause yellow teeth.   Another example is P90x and Colon.  A consumer who just purchased the P90x exercise program wants to lose weight.  Attach a colon offer to help them flush the built up toxins. 
2.  Free Trials – Hard Sale 
 
If you just sold the customer a hard sale, then offer them a free trial on the next page.  Free trial offers convert higher than all other campaigns in direct response marketing.
3.  Free Trial – Free Trial
 
Visa/Mastercard regulations no longer allow direct response marketers to sell more than 1 free trial at a time to consumers.  Historically, overly agressive direct response marketers were signing customers up for 2 or 3 free trials after initial purchase, which resulted in massive chargebacks and loss of mids. 
The way around this regulation is to post affiliate banner offers on the confirmation page of your website.  Use trusted affiliate networks such as CXdigital, Health Converter, and Azoogle.  Make sure the offer is a complimentary offer.   Although the conversions aren't nearly as high, you'll still see a significant number of customers buying. 
4.  Call Center Upsells
 
We work with several call centers that will contact your customer withing 1 business day of purchasing.  During the call the rep will confirm the customers information – which helps to identify affiliate and consumer fraud- and upsell products.  A lot of call centers my clients use sell membership programs.   Please email me at impact @ directresponse.net/backup_22092016 and I'll introduce you to a few call centers. 
5.  Email Marketing
 
Use aWeber of iContact to build your email lists.  As soon as a customer fills out the call to action form you need to collect that customers data.  Use LimeLightCRM to filter the customer data into your email software.  Create 2 categories: partials and customers.   If the partial purchases, send them to your customer list. 
Partial List: Send out special discount deals to the partials.  These consumers ARE SUPER INTERESTED IN YOUR PRODUCT.  They took their most precious commodity, TIME, to fill out the call to action form on your website.  CLOSE THEM.  Shoot them emails with major discounts.  Who cares if you shrink your margin from 200% to 20%, just capitalize off of the partial.  "Get them to sign on the line in which is dotted!" – Glen Gary Glen Ross.
Customer List:  This group has spent their hard earned dollars on your offer.  You've done a fine job in bringing them in.  This list is gold so long as your product maintains the perceived value you initially created during time of purchase.  Shoot an email blast out with new complimentary offers every other week.   Don't start blowing up their inboxes every day, that will only cause spam complaints and unsubscribes.  When you have new offers or other affiliate offers that make sense to this customer demographic, send them out.  If nothing exists, hold off on the emails.  It takes years to build trust and seconds to break it.