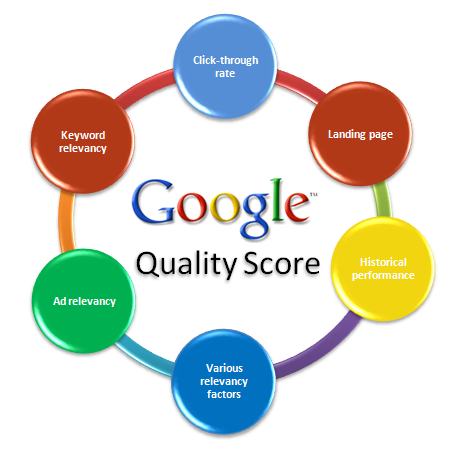 The price you pay per click on on Google is largely dependent on the CTR, or Click Through Rate, of your ad.    The more people  click on your ad the more money Google makes off of you.  Therefore, to incentivize advertisers to create better ads, Google lowers the cost per click in accordance to the number of clicks received.  Additionally Google will rank your ad higher on the page at no additional cost.
One of my clients owns a hair regrowth clinic.  His ad was ranked 7th on the first page of Google for the keyword "hair loss treatment" with a CPC of $5.00+.  This client had over 300 keywords running  in 1 ad group!  If that doesn't raise a huge red flag with you then listen up closely.  At most, I mean the very most, you should have a maximum of 3 or 4 keywords per ad group.  Why?   Because there's no such thing as a 1 size fits all advertisement in the world of PPC.  PPC is very expensive.
I went to town on my clients campaign, reducing his CPC to $1.43 and increasing his ad position to the #1 spot on Google.  Here's how:
1.   Create a new ad group per every keyword you target.   This takes a long time to do but is totally worth it.
2.   Use the keyword in the title (or part of it depending on the size) and use the entire keyword string in the body.  When consumers search the keyword online, the keyword in your ad automatically bolds.  The ad will stand out amongst the other ads, and the likelihood that a consumer will click increases.  Why?  You've made their life easier by not making them strain to see your ad.  Trust is already created before they've clicked.

3.  Deliver the right message concisely.
4.  Add telephone numbers to the ad.  If you're setup for 24/7 calls, let them know.  That creates trust.
5.  If you're accepting orders online, add the Google Checkout Shopping Cart.  That alone will double your CTR.   Check out GNC.com, stands out a little huh?