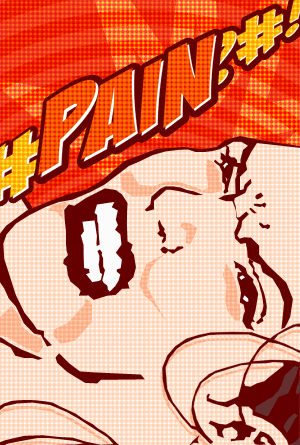 How do you generate sales in direct response marketing if you don't have credentials?  I'm talking about the muscle builder with no testimonials.  The magic vacuum without a celebrity endorsement.  The law office with no clients.
Follow these 4 easy steps and you'll close em' every time:
1.  Discover your customer's thumbscrew.
2.  Exacerbate it.
3.  Introduce an easy solution/cure.
4.  Price it to sell.
As Seen On TV is a master at this process.   Every product listed on their website follow it.  Case in point, the Kangaroo Keeper:
1.  Discover you customer's thumbscrew:  Women hate having a disorganized purse that they have to spend hours sifting through just to find something.
2.  Exacerbate it: "Got a disorganized purse?  Is your bag a bottomless pit where you can never find what you want?  And is changing handbags a constant hastle?"  A perfectly posed question immediately hitting the customers thumbscrew.  Hell yea women can't stand having a totally disorganized purse, just ask my girlfriend! 
3.  Introduce an easy solution: "Introducing Kangaroo Keeper.  The incredible bag insert that holds over 70 items and keeps everything neatly in place with no clutter.   It easily fits into all sizes of bags and purses making changing bags simple and easy.
4.  Price it to sell: The Kangaroo Keeper presents a hefty solution for just $19.95.  Consumers will buy at this pricing point and aren't likely to fight hard for a refund.   More to come on pricing psychology.
Voila, economies of scale.  As Seen On TV sold over 300,000 Kangaroo Keeper units.  Estimated cost of the product is $.50.  Average profit on shipping alone is $4.  Without factoring in the cost to advertise this product, As Seen On TV made over $6,900,000 on this campaign!