Last year I purchased TeethWhitener.net, a niche domain name that I quickly got ranked at the top of the search engines.  Using Flippa.com I turned this $97 investment (domain name + minimal work in getting the exact match domain name ranked) into $6,000.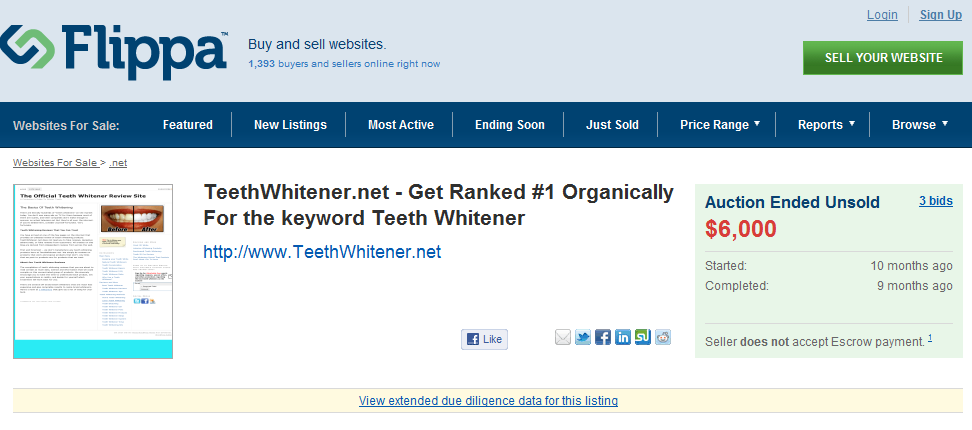 I would have spent more time working on the domain name however I chose to focus on directresponse.net/backup_22092016 instead.  Let's face it, I'm just not as enthusiastic about Teeth Whitening as I am about Direct Response Marketing 🙂 
At any rate, last week my friend Zac Johnson sent me an email with a copy of his new book on how to use Flippa.  It was an AWESOME read and gave me a lot of new insight on how to maximize Flippa.   One thing you ought to consider is using Zac's guide as an exit strategy for your online businesses.  Take a look at some of the subpar domain names that sold recently on Flippa – for A LOT of money: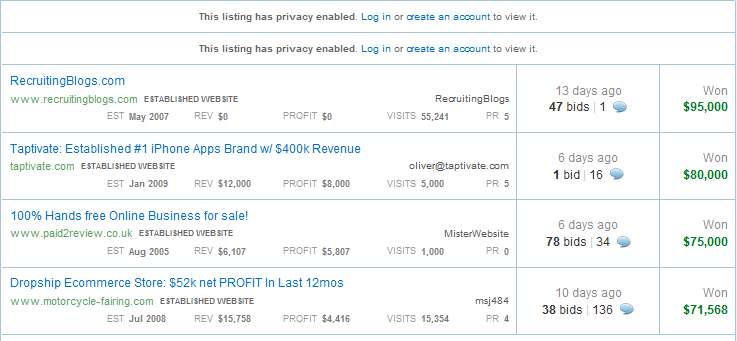 CLICK HERE to read Zac Johnson's guide to killing it on Flippa.  It's a must read.
P.S. Zac Johnson is taking over the social media advertising for one of my Inc. 500 clients.  Zac is one of the most thorough guys I've ever worked with.  I anticipate that he'll hit between 10-15k a day in profit by the end of the summer.  His advertising tactics are right on point.