How To Rank On Page 1 For A Highly Competitive Keyword – Fast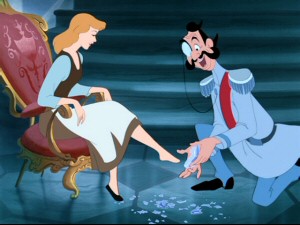 In creating this blog, I put a lot of thought and consideration into what domain name to choose.  Should I call it RichGorman.com, or how about Goremoney – like my buddy Shoemoney?  Eh nah, what's the benefit?  Who cares about Rich Gorman, and moreover what's the point.  I wanted to write about direct response marketing – the multi-billion dollar industry that myself and thousands of other marketers earn a living off of 🙂
Contrary to popular opinion, there's still a lot of really good domain names available on GoDaddy.  It only took me 2 hours to find the premium domain name directresponse.net/backup_22092016.  Total cost: $900.   I didn't think twice about it, the exact match keyword "Direct Response" not only represented an industry that I'm passionate about, it also presented a fringe benefit: free traffic.
Every month 40,200 people worldwide go to Google and search for "direct response."   In less then 6 weeks I captured all of these impressions.  Here's how:
When organically ranking websites, the Google algorithms currently view domain names with the suffix ".com, .net, and .org" with equal opportunity.  Exact match domain names are the easiest domains to get ranked on Google.
Armed with the exact match domain name in hand, I utilized the following SEO tactics:
1.  Create original, compelling content.
2.  Use a catchy title that people are apt to click on.
3.  Create authentic backlinks from authoritative resources.
4.  Use a unique and compelling design.
5.  Show Google some love – advertise consistently under the PPC term you want to rank for.
6.  Keep people reading by adding controversy.
7.  Be real.  The ultimate spam blocker is a human being.  Political correctness earns bloggers an early death.  You've got to be willing to put it all out there.  No doubt that I've received a few calls from pissed off people that I threw out there – that's to be expected.  Loved, Hated. but never ignored 😉
8.  Register the domain name for 10 years – Google uses this criteria in ranking sites. In the case of directresponse.net/backup_22092016, it was a dated domain name, which helps to a small extent as well.
9.  Follow Copyblogger SEO copywriting tips.
In less than 6 weeks,  directresponse.net/backup_22092016 went from a Google page ranking of 9 to a page ranking of 1.  Depending on where you are in the world, directresponse.net/backup_22092016 is now listed in the top 5 results for the search term "direct response."   Our team is loving the free traffic and increased exposure here at directresponse.net/backup_22092016.
If you need any help in getting your site ranked, hit me up and I'll show you how to do it.