Say whaaaat?  Today is my last b-day before the big 30!  I can't believe how old I'm getting.  After all I still play a lot of video games, watch zombie flicks, and indulge in decadent revelries.  Am I really only 1 year away from 30?
I guess so and you know what, getting old is AWESOME! At 29:
1.  Seasoned At Internet Marketing.
I've hit it hard for over a decade.  Through years of sacrifice and hard work, I have mastered every facet of internet marketing – from the affiliate side to the network side all the way to the advertiser side.
Instead of having to spend months getting projects off the ground, it now takes weeks.  And for those projects we launch, nearly every single one is an instant success.
Also, over the past 10 years I've developed an extensive rolodex of the best of the best resources in the internet marketing space.   These groups make us look great and allow me to have a turnkey lifestyle! 
2.  Well Established Ventures.
By reinvesting most of my profits back into internet marketing, I've acquired some key intellectual properties.   i.e. The Direct Response Industry – a multi-billion dollar a year industry just here in the US.  For a measly $900, I bought directresponse.net/backup_22092016.  The blog is now bringing in over 6 figures from our referral partners – in less than 6 months.
directresponse.net/backup_22092016 now ranks organically for commercial intent keywords such as: Direct Response Campaign, Direct Response Services, and Direct Response.  Alone that brings in over 40,000 visitors per month.
Last month I received an offer to buy the domain for $150k. I declined.  Blogging is a hobby and I couldn't care less if the blog ever made a penny.  All monies made off the blog is just icing on the cake!
3.  Dream Family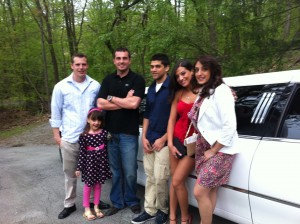 Through multiple battles I won the war and now have full custody of my daughter, Alexis.  I am also engaged to a brilliant woman who is also blessed with goddess like beauty!
All of my free time is spent with my girls.  Also, I have 28 first cousins in the area!  Ooops, forgot the rents.  Love you guys, just no more advice mom!
4.  Solid Friends & Business Partners
I surround myself with people that are better than me.  I have true admiration for my friends and business partners.  It's funny because friends and business seem to cross paths when you get older.  i.e. A friend of mine that is a lobbyist recently sent business our way.  A few months prior I introduced him to new clients.
5.  Dream Office & Job
I've always wanted to have a nice office.  Last year I leased a building in the heart of West Chester, Pa.  The space needed A LOT of work.  The ceilings were painted black, there was 15 year old commercial carpeting, the lighting was antiquated, and the walls were painted orange. 
But the location was right downtown.  Moreover, the space was perfect! 
Here's the final results: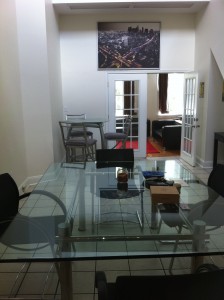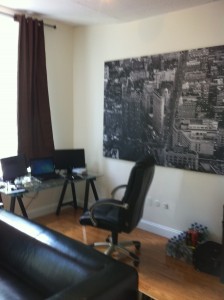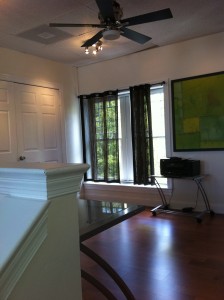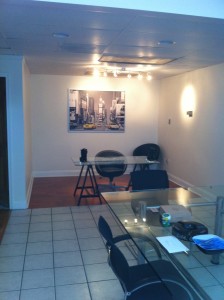 6.  Giving Back.
Here in West Chester, Pa., 99% of people have never heard of "direct response marketing" or "affiliate marketing."  The acronym CPA is better known here as Certified Public Accountant. 
That's good for local businesses that have the right IT backbone.  Traffic is ultracheap and competition online is nonexistant.  i.e. In West Chester a DUI attorney can buy the top ranking positions for commercial intent keywords for $.35.  Standing diametrically opposed, those same keywords cost $30+ in LA.
This summer I'm giving back to the community.  The owner of a local art business is struggling to make ends meet.  She is a widow that has invested every last dollar into her business.  I believe in her business model and know for a FACT that with the right marketing she could make some really good money.
My team is building her a direct response campaign.  We're putting together landing pages/copy for her right now.  When we're finished we're going to start geotargeting traffic to her site and get her ranked organically. 
We're also unleashing a big social media campaign around her business.  She's going to have a Wine/Cheese night where she'll exhibit popular local artists.  The idea is to attract traffic to her location and make the business "fun."
End Note:
Life is a marathon.  During the race we all fall.  Some of us get up and brush it off.  Other's have a harder time. 
If you're working hard to take things to the next level and come across a spead bump, don't give up.  During this journey I've had my fair share of struggles.  i.e. Awhile back I made a huge investment that went belly up.  I literally lost my office and had to work from home for 6 months.   I'll never forget packing up the office furniture during a blizzard. I had my mind set that things would turnaround, and turnaround they did!
I think the biggest difference between those of us that excel at internet marketing and those that don't is tenacity.  You've gotta have a burning desire to succeed. 
What are your thoughts?
p.s. Going through a young midlife crisis – hence the MoHawk at the top of the site 😉