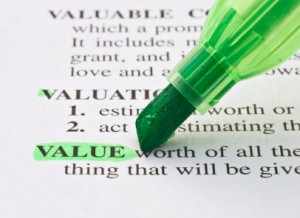 In direct response marketing, perceived value is more important than actual value.  The idea is to get the customer in the door.  But what happens after that?  If your product is shit, the customer will quickly come down with buyer's remorse and you'll suffer the consequences: chargebacks, refunds, and negative publicity.  That's why your offer must create real value.
Take for instance my friend Rich Symington, owner of Mavia LLC.   Over the next few years you're going to read a lot about Rich in Forbes, Fortune, and just about every other business journal.  Rich developed a formula a few years back that treats ED – and it's non-prescription.  In a recent study, 100% of the men that tried Rich's formula reported better results than Viagra.
When Rich first pitched his offer to me I brushed it off.  By nature I'm skeptical – I need hard facts and proof.  From my experience, any non-prescription product that produces Viagra like results is SPIKED!  Rich was adamant that his offer was the next Viagra, only bigger.
Through sheer tenacity and unwavering belief in his product, Rich convinced Direct Response to assist with his marketing efforts.
Rich retained our group a few months ago.  While I'm under an NDA and there's a lot I cannot reveal, what I can say is that this man is onto one of the biggest things I've ever witnessed in my professional career.   His product, Sprung, is not spiked.  Additionally, it works better than Viagra, without the side effects.
His current site, SprungClub.com, is not cutting it.  The perceived value on the copy doesn't portray the true value of Sprung.  Over the past few years Rich has sold less than 100 bottles.  That's about to change.
While we're going to offer a trial, the main page is turning into a hardsale.   For those that want to take Rich's Pepsi Challenge, he'll offer a 2 pill trial pack for $10.   We are going to crush it with Sprung. From my understanding of the science behind his product and the myriad of men that are devoted to using it, anyone who tries Sprung will be back for more.
And that's key – your offer must create real value.  Otherwise, your direct response efforts are for naught.
Consider for a moment most male enhancement supplements sold on a trial basis.  The average rebill lifespan is 3-4 months.  For non-continutiy offers, the average lifespan of recurring customers is 1 month.   Why's that?  The offer's initial perceived value far outweighs the actual value.  Customers don't get the results they're looking for and subsequently move on.
Now consider the average purchase cycle for consumers who are prescribed Viagra – 9+ years.  A large number of "patients" are on it for life!  That means that each customer who tries Viagra due to the "perceived" value goes on to realize the "actual" value lives up to or surpasses their expectations.  Hence Pfizer makes billions from loyal, repeat customers.
The more real value your offer creates the more money you'll make.  Rich Symington will not face the headaches that other direct response marketers deal with in the male enhancement vertical.
Does your offer create real value?