Are you looking for the best direct response designers, copywriters, presale specialists, and video production agents?  Have you ever wondered who the designers were behind the largest direct response offers?
Here they are: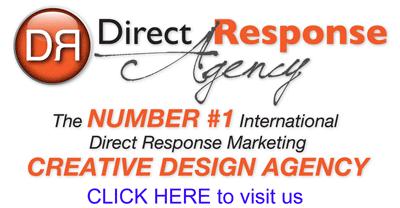 Direct Response Agency is comprised of the best of the best direct response designers, copywriters, and video specialists.  Visit Direct Response Agency to view a snapshot of the portfolio. 
Chances are you've already seen most of the pages that are listed in the public DR Agency portfolio.  These pages have received national distribution.  If I were to guess the clients who run these pages have earned several billions of dollars in the direct response space.
Approximately 99.999% of the work the team behind DR Agency receives is through referrals.  Please give the team at DR Agency your feedback.  
I'm a personal fan of the fact that DR Agency jumps right to its portfolio.    Any time I meet a new designer etc. the first thing I look for is the portfolio.  Clever direct response move DR Agency!!