"There is no expedient to which a man will not go to avoid the labor of thinking." – Thomas Edison
"Write to the chimpanzee brain.  Simply.  Directly." – Eugene Schwartz
A few nights ago I met with Ron Gamble to discuss DirectResponseAgency.net, a full-service design, video production, and copywriting service we are launching later this month.  During our meeting we discussed the design and layout of the site.  Ron, arguably the most talented graphic designer in the continental US, has the ability to put together highly complex web projects.
Instead of going with a programming intensive site with multiple flash elements, we're creating a simple layout that showcases our world class direct response designs.  So, um, why didn't we go with a complex site design to show off our capabilities?
Really simple, or for that matter K.I.S.S simple…you know, Keep It Simple Stupid simple.
When people visit your offer online, the first impression your company gives off is above the fold.  If you make it incredible difficult to understand what it is that you're selling, people will perceive that it is very difficult to work with you.  Judge for yourself. 
Does this company seem easy to work with or hard?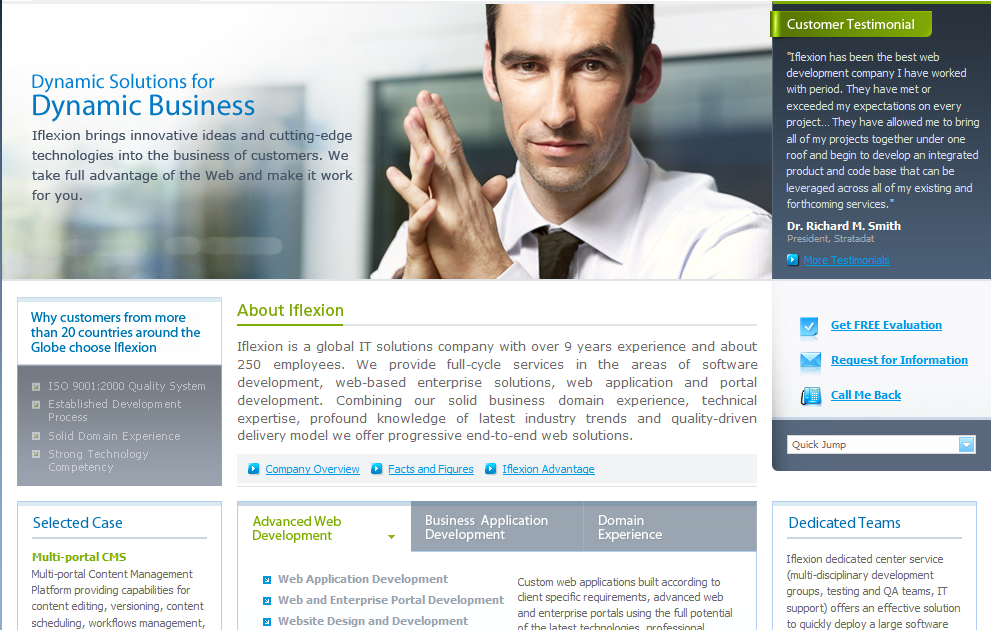 Do they seem a little easier to work with after the Direct Response Team made revisions to their marketing strategy?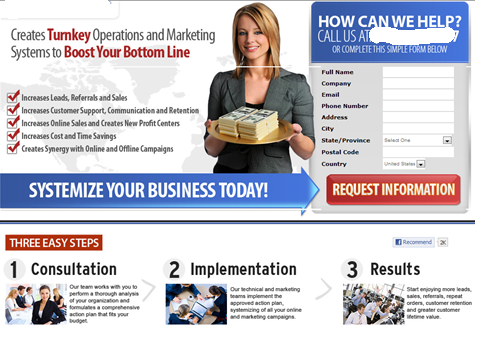 The idea is to simplify your marketing strategy into a few golden nuggets.  One of my favorite tricks on landing pages is to showcase a "simple and easy 2 or 3 step process."  By doing this you plant a seed in prosepects minds on how easy it is to work with you.
I'm one of the few online direct response marketers to hone in on this tactic.   By presenting an EASY process to prospects, you are adding value to their lives.  You teach potential customers that by using your offer they don't have to work hard.  On top of that your offer adds value to their lives.  Congratulations, buying and using your offer is EASY now.  Enjoy higher conversion rates.
No matter what vertical you're in, implement an "easy" process to work with you…and do it above the fold.  Here are some example:



All 3 of these companies give a first impression that they're EASY to work with.   EASY means less risk to consumers.  The lower the risk upfront to potential clients, the greater the chance that they'll engage your services…See, wasn't that easy?
——————————————————————————————————————
Looking For An EASY Way To Bring In More Sales?
CLICK HERE to have The Direct Response Team work for you.
#1 Direct Response Designers & Copywriters
#1 Direct Response Campaign Managers
#1 CPA Media Buyers and Mailers
NOTE: Direct Response takes on campaigns on a case by case basis.  Please reach out to us and we'll either provide you with resources or, if the fit is right, Direct Response will develop your campaign with you.