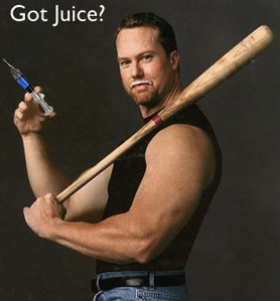 Life is all about competitive advantages.
That's why a lot of professional athletes use "performance enhancing" supplements.  In tight races, sometimes you just need that "edge."
I believe in doing whatever it takes to win.  i.e.  Back in college I did the frat thing.  We would go out to bars and start problems.   Our goal was to find trouble.  The second we found someone that was looking for the same thing, I'd take preemptive action and throw the first punch.  Simple philosophy: he who threw the first punch gained the competitive advantage.
Winning today means beating out our competition.  My group has a win-at-all-costs attitude and never accepts defeat.  Direct response marketing is war.  Whether you're an affiliate or advertiser, or both, you want every advantage possible.  There's always someone looking to one-up you.  That's why you always stay one-step ahead of your competition.
So, do you want to know where affiliates are running your offer at?  Are you wondering where your competition is buying their media?  Enough rhetorical questions already!  Here's how to find out:
Use What Runs Where to find the exact placements people are buying.   WhatRunsWhere's technology allows for high level searching that makes tracking and viewing competitor's ads a breeze.  They support several thousand banner ad companies, and include both flash and traditional image ads.
WhatRunsWhere allows you to also search the domain and ad text.  Additionally WhatRunsWhere allows you to search the text of the landing page behind the ad.  Their service is extremely useful, that's why most "super affiliates" want to detonate a bomb inside the WhatRunsWhere HQ.  You can literally discover all of the esoteric placements of elite affiliates/advertisers.  Good stuff!
NOTE: Any fool can make a million dollars at direct response marketing online.  It takes a wise man to keep it.  When you're building out your campaigns, pay close heed to regulations.  Prior to launching a landing page, our clients either have in-house counsel review it for compliance measures or use a firm like Venable.  If you're starting out and don't have thousandsof dollars to spend on legal, then I suggest you take a paralegal course online.
It's important to understand the law.  I went out and picked up a business law degree and a paralegal certificate.   I leverage this knowledge in every one of our campaigns.  Once you understand regulations, it's so easy to build out compliant pages that kill it!
When building out campaigns you need to understand the nuances that can get you in trouble.  i.e. If you are using testimonials, there are a number of disclosures that you must have in place.  If you turn a blind eye to this stuff, and become big enough in the space, chances are that you'll lose all of your earnings to an FTC lawsuit.  How fun is that?
You can pick up a paralegal certificate from the comfort of your home.  Here's the course I took.  Super fast lessons and a lot of great info!