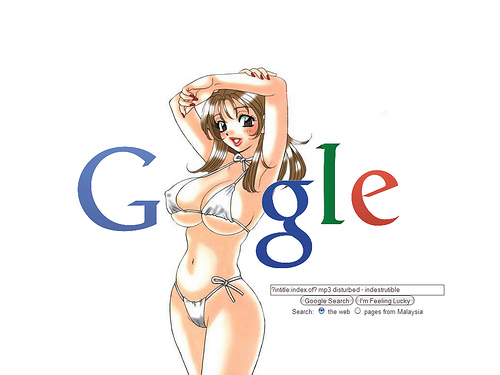 Do you want to know how to get your website to rank quickly? Do you want to know the best way to monetize it once it's ranked? Do you want me to quit with the foreplay and reveal "The Secret?" Here it is…
TRUST
That's right T.R.U.S.T. And the faster you can build it, the faster your website can rank. The more trust you earn for your website the better you can monetize it.
Note: Clearly, building trust can be easier in some industries and niches and a whole heck of a lot more difficult in others.
EVERYTHING you do online really has the same goal… build trust.
Let's take a minute or two to explore my statement and really validate it. Take, for example, the following list of online marketing and advertising activities of which each of us has likely taken an active part.
Website trust building activities:
Link Building – Touted by SEOs and Affiliates worldwide as being the wholly grail for ranking quickly. Quality links and plenty of them can definitely help your website to rank quickly and rank well. But again, building links… begetting links happens because people like and trust your site enough to want to link to it.
Social Media Marketing – You talk incessantly about your website on Facebook and Twitter. You tell your awesome story to make people want to engage with it. You are building trust.
Banner Ad / Text Ad Creation – You spend hours designing banner and text ads to be compelling enough to garner a click from an, at the time, unknown web surfer. Your creative is being built why? Class??? To build enough trust in this unknown web surfer to want to click on your ad and visit your website.
Creating / Building an Affiliate Program – You spend thousands of dollars in cash and time to set up and market your affiliate program. This includes writing content which is compelling enough to get an affiliate marketer to trust your program enough to join it and then spend hours upon hours of his/her valuable time to promote your goods.
Landing Page Optimization – You pit one landing page against another in an attempt to learn which landing page or variation of a landing page garners the most visitor trust, ultimately leading to the most number of conversions (sales).
Following, I am of the opinion that the more trust a website has the easier it is to monetize. Regardless of the type of website monetization strategy you pursue, if you have trust you will be able to earn money from your monetization efforts. Seriously, I don't care if you've built a single landing page to promote a teeth whitening offer, a brokerage type of website to farm out insurance leads, or an ecommerce site selling blankets with arm holes, the amount of trust you can garner will directly impact your site's conversion rate.
Now let's look at some ways you can monetize your trustworthy and now highly ranked website. In some cases you will want to use a combination of these monetization strategies.
Monetization strategies include:
Integrate Google AdSense – Embed Google Adsense into your website content, especially if your content is more informational than direct sales based.
Sell Your Own Product or Service – eCommerce websites can utilize carefully crafted comparison and product pages to sell their own goods and services. Tip: A carefully crafted and well-optimized e-commerce page can rank well organically in the search engines and also be used as a landing page for paid traffic.
Promote Somebody Else's Product or Service – Affiliates can build a single landing page, multi-paged "landing experience" or an entire website based upon the promotion of a merchant's product(s) or service(s) with the promise to be paid a commission for any sales they generate. I am a huge fan of recurring commission based affiliate programs, but that does not mean bounty-based programs (get paid a commission on a new customer's first purchase) should be ignored.
Sell Advertising Space – You run a trusted website that ranks well. Offer conditional advertising opportunities that can help those looking to increase brand awareness and those looking for a much more highly targeted set of eyeballs; CHARGE ACCORDINGLY!!!
Find a Co-registration Partner – You were successful in generating a conversion and now you want to let your customer know about another service (offered by a third party) which is complimentary to their demographic profile. You can receive additional revenue from your co-reg partner for the lead or upon a subsequent purchase at their website. Likewise, you can ask others to run a co-reg for you, perhaps a reciprocal co-reg deal.
Build an Online Community – Take a look at the communities being built by Jeremy Schoemaker (Shoemoney.com), Aaron Wall (SEOBook.com), Rand Fishkin and the SEOmoz Team (SEOmoz.org), Darren Rose (Problogger.net) and Markus Frind (PlentyOfFish.com). They oooooze trust through experience, knowledge, and by giving away free tools their community simply loves.
Give Something Away for Free – Giving away something free like an ebook, how to guide, marketing tool, training session or the like is a great hook and a great way to show people you know what you are talking about; earn their trust first and monetize later.
Sell Leads – You have the trust and the traffic. Ask people to provide/submit their contact information with the promise to share it with a business or businesses who offer a product or service for which they are looking.
Take Part in a CPA Deal – If you are good at driving highly qualified website traffic, you can pass it along to businesses that will pay you a fixed dollar amount for each acquisition that occurs stemming from the leads you provide to them. Hint: CPA payouts are often much higher compared to a standard lead or affiliate commission.
Re-targeting – With the right software (code) and the right sales pitch you can convince merchants to let you re-target their visitors where they have not fully completed a web form, or in an eCommerce environment have abandoned their cart. Earn a commission on the conversions you are able to generate.
In closing, I want to reiterate my belief that a well-trusted website ranks better and is easier to monetize (using one or more of the above strategies) than one with very little. So get out there and continue to build trust for your website and brand. TRUST is the secret to ranking quickly and enjoying the fruits of your successful monetization strategy.
Author Bio:
My name is Eric Itzkowitz and I began my Internet Marketing career in 1999. I have acquired a wealth of knowledge spanning all facets of Internet Marketing, especially SEO and PPC for eCommerce businesses. I currently run a successful online calling card company and in my "spare time" enjoy sharing my experience and knowledge with other Internet Marketers and business owners. I also manage to fit in a couple of personal online projects.