Last week Shoemoney (Jeremy Shoemaker) and I did a webinar on direct response marketing.
For those of you who don't already know Shoemoney, he is the #1 affiliate marketing blogger in the world and one of the top affiliates out there.    For several years he was the largest affiliate at Clickbooth, Neverblue, and Copeac.  Like most affiliate marketers, Shoemoney got wise and decided to stop making other advertisers rich.  He started creating his own offers a few months ago.  Since then, Jeremy came out with a biz opp that has hit its merchant caps since day 1.  With processing limits lifted now, Jeremy's offer is now the most sought after offer in the biz opp vertical.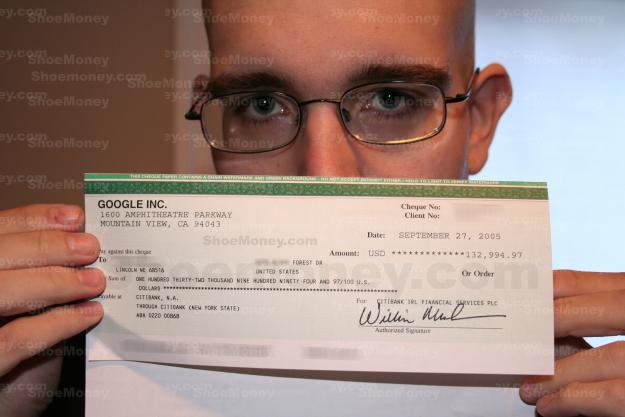 Picture of Shoemoney in 2005 after he raked in $132,994.97 from Google Adsense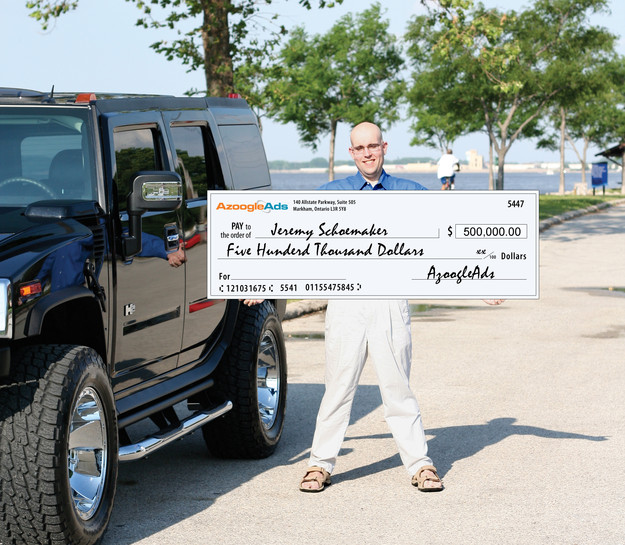 Nice Hummer Shoemoney!  Nicer check!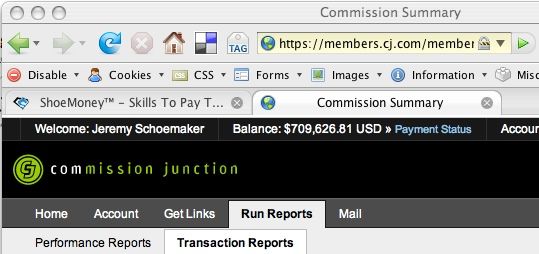 Not bad for a month's work on CJ!
CLICK HERE to listen to the webinar.  I got caught up in a meeting so was pretty late.  It's funny because Shoemoney literally winged it for 30 minutes – he did good considering that I was supposed to head off the entire session, haha!
It was a great webinar.  For those of you that run offers or want to start running offers, you'll find this webinar very resourceful.  Thanks Shoemoney!