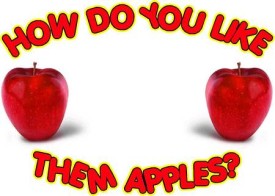 Have you ever wondered why tier 1 direct response advertisers such as Guthy Renker, Neutrogena, and Procter & Gamble avoid affiliate networks? 
It's real simple, they're smart!
Affiliate marketing is a treacherous game, especially for brands that have millions of dollars at stake.  All it takes is 1 rogue affiliate to bring an FTC suit, get a merchant account terminated, or permanently tarnish a brand. 
 The esoteric nature of "affiliate networks"  makes it impossible for the advertiser to really know who they're dealing with.  All advertisers receive is a subid number from the networks, which is esentially akin to nothing. 
So how do legitimate businesses like Guthy Renker get approval from their legal departments to advertise with  affiliate networks?  They don't!  Again, top direct response advertisers avoid affiliate networks.
Earlier this year I was approached by an Inc. 500 Company regarding their online marketing efforts.  We'll call the group Semtrex  (sorry guys I cannot relinquish their real name).    Semtrex had recently hired James Miller, a Six Sigma that is in charge of Semtrex's "digital reorganization."  James brought to my attention that Semtrex was running on 30 affiliate networks and having some "issues."
"Issues huh?"  I said.  "Let me guess, you're receiving fraudulant sales, article marketers are posting false ads about your brands, and there's flogs/farticles floating around sites like Weather.com."
"Did you already talk to legal?  How did you know all of this?"  James asked. 
No, I didn't talk to legal, there was no need to.  Running an offer on 30 networks simulatanously is instant death to a brand. 
Semtrex retained Direct Response to help rebuild its online marketing department.  Here's an inside look at what we're doing:
1.  We cancelled the IO with 28 out of the 30 networks running their offers.  I hope to cancel the remaining 2 networks by the next of the month.
2.  We're redesigning the landing pages & creatives.  This alone will spike conversions by 300%+.
3.  We setup a HasOffers account to board affiliates direct.  With a $27.5 million dollar monthly budget, it's easy for Semtrex to attract the best traffic out there.  After initial tests on a weekly wire basis, Semtrex is going to prepay its affiliates.  Talk about good terms 🙂    Affiliates are loyal to their wallets and their wallets only!!!
4.  We're building out FTC compliant presale advertorials and blogs.  All affiliates are required to run these pages or direct link to landing pages.  That's key because an affiliate should never be in charge of creating his own presale page (especially without a thorough legal review).  BTW these compliant presale pages convert even better than the non-compliant ones (which are quickly disappearing).   We'll have the ability to track the landing pages our affiliates use. 
5.  We're bringing on less than 5 affiliates.    That way we have full transparency.  Semtrex will have the name, phone number, banking info, and even the ip address of the affiliate running their offer.  These affiliates dominate the display, email, and ppc spaces.     
6.  The rest of the media spend will go direct through the ad networks.  My favorites are Engage, Value Click, and of course, buying direct on high volume websites 🙂 
Over the next few years more and more mini-networks will pay heed to regulations.  If you want to attract top tier advertisers you simply cannot turn a blind eye to affiliate false-advertising.   Tier 1 Advertisers require full transparency.  Those that give it to them will enjoy the fruits that come from enormous budgets 🙂
P.S.  A lot of affiliate networks are worried that their affiliates will jump ship and work with the advertiser direct.  An easy way around this is to create a non-circumvent agreement with the advertiser.
————————————————————————————————–
Crush Your Competition.  Build Your Own Direct Response Campaign With Us.
Contact Us Directly: [email protected]/backup_22092016